Okay so. I have knitting ADD. I had three seperate projects with me today while watching Gilmore Girls on dvd.
After doing some researching, I realized that this Sugar'n Cream stuff is meant for dishcloths. Probably why it looks a little strange as a basketweave scarf. So we'll see. It's 100% cotton and feels different which is something I didn't realize before, I was just so in love with the colors and the 97 cents part. But we'll see.
Also here are some pics of the progress on Branching Out. Most of it has been done in the past two days.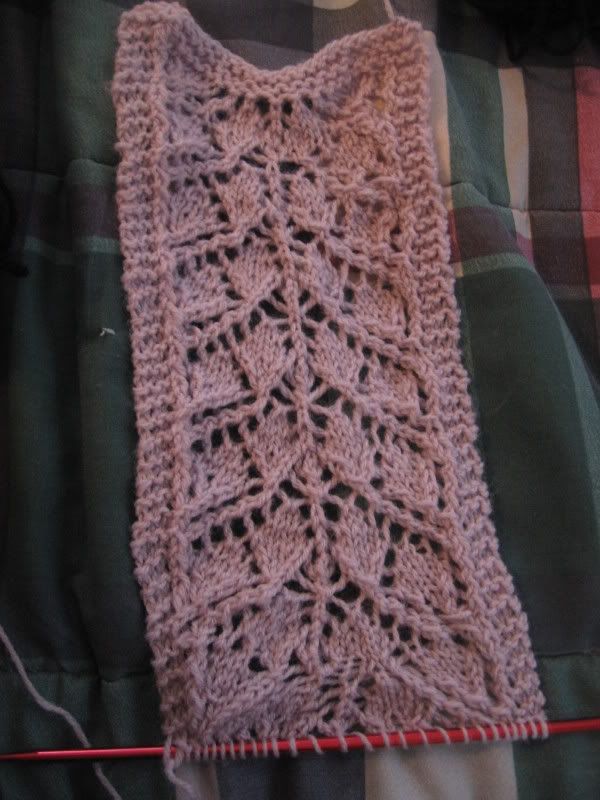 So there you have it. Question: do you think I should start using flickr?