Socks are definitely coming along. I do think I enjoy knitting them. I like figuring out new things. Of course the heel bit confused me for a while, but thanks to knittinghelp.com, I got it all figured out. Also, I measured boy's foot so hopefully I'll make them long enough and everything.
Pictures! This is the heel part, so you're looking at the back of the sock.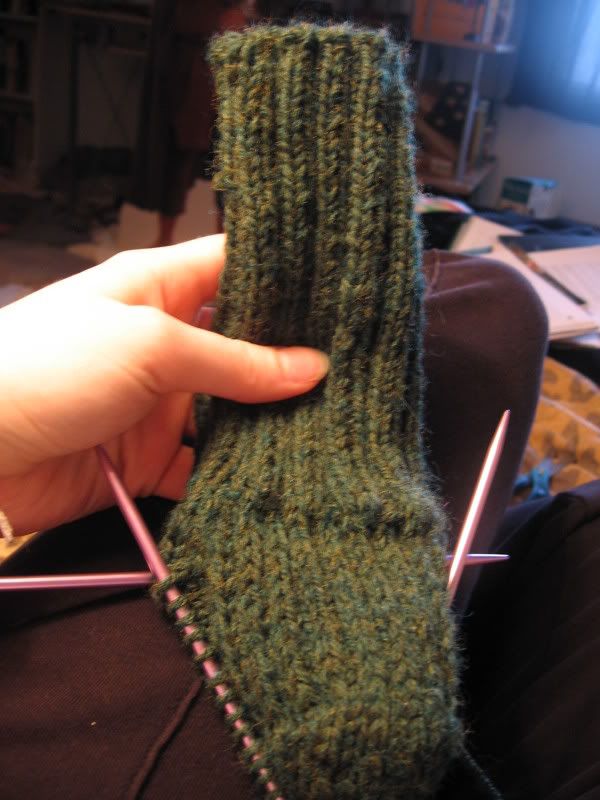 Detail on the heel: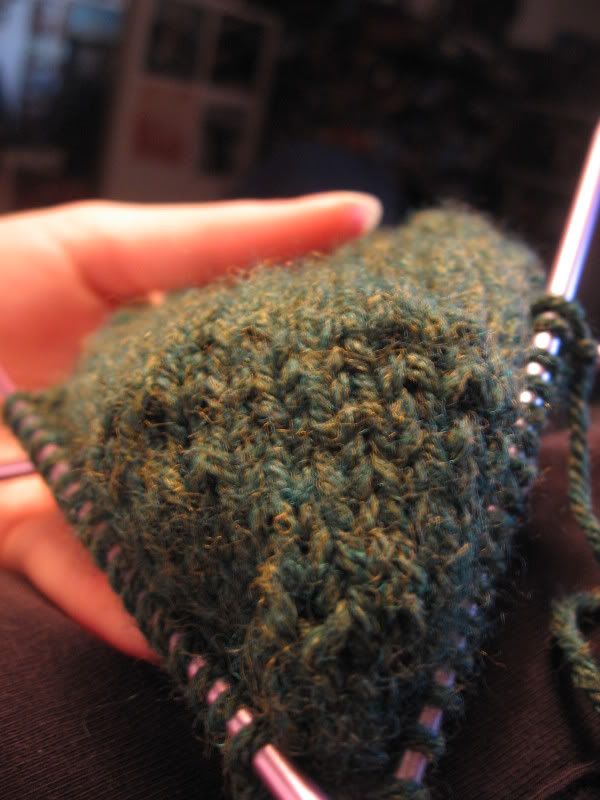 It's been about five days for the first one, which for me isn't too bad. I'm sure the second one will go faster.