This is a happy post. First off, I finished my first sock! Sock as in singular as in I still have to knit another one. But still I'm pretty proud of myself.
This is a picture of my wearing it. I'll take some pictures of boy wearing them when I get the other one done.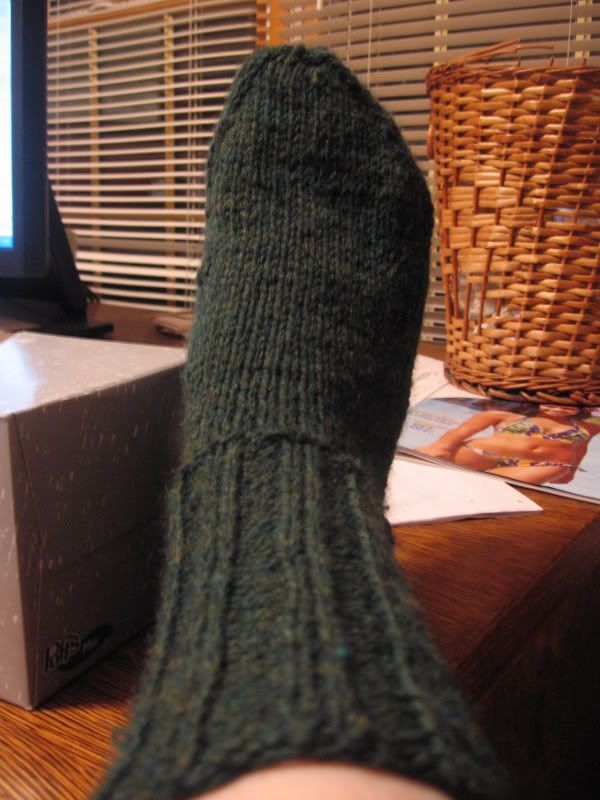 I still have to block it though I guess and I don't know how to do that.
Also! This lady I work with, Bea, is a knitter and she had a whole ton of yarn that was just going to donate somewhere and so she let me pick out as much as I wanted. For free!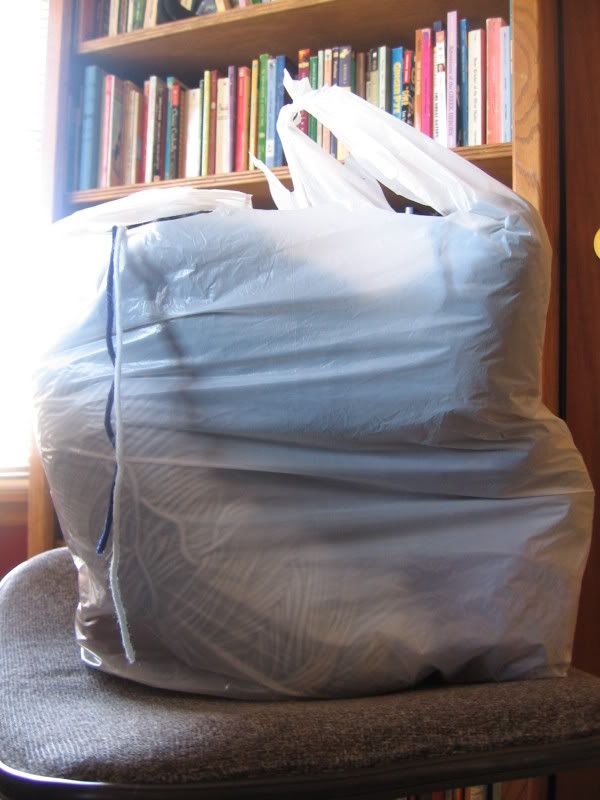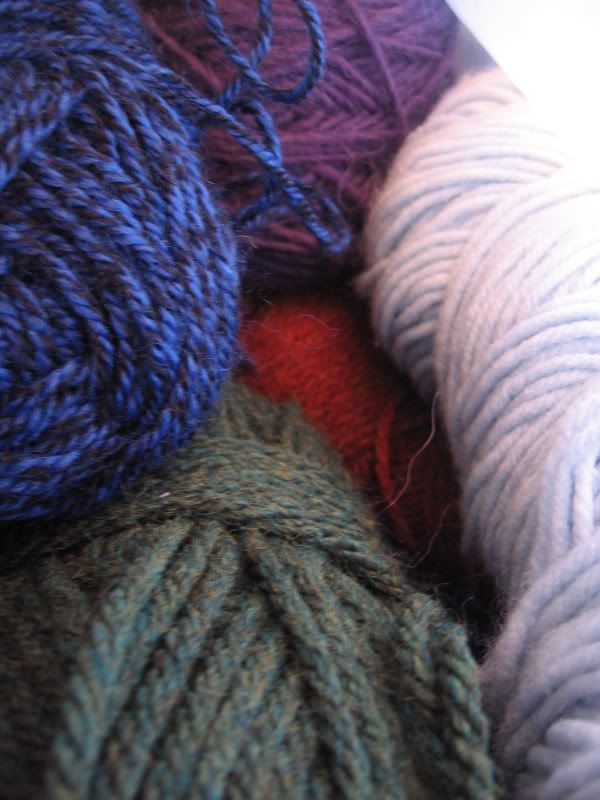 It would've taken me ages to accumlate this much yarn. I am so appreciative. Soooo exciting. Now I just have to find somewhere to put it all. I need a basket or something for my room.