I actually finished something! Isn't that wonderful. I think so. Mr. Dinosaur is done. I stayed up til midnight working on him last night, and I finished everything up today. He looks pretty good, his head is a bit funny, I think he just needs a face.
Some assembly required.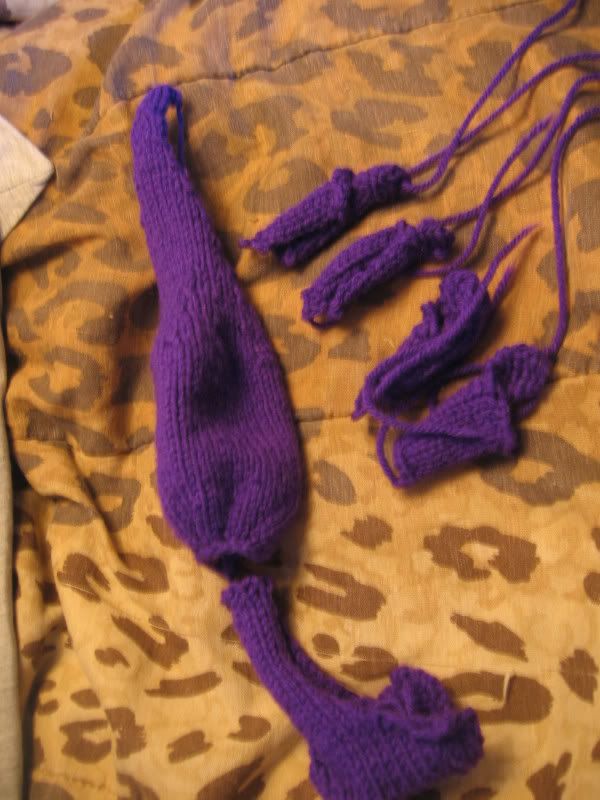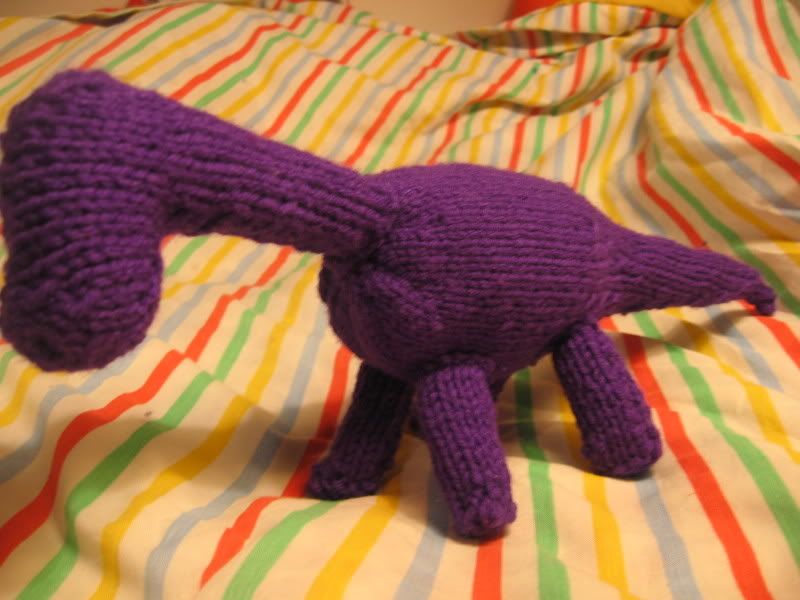 Today I am going to Michaels and buying needles and yarn for socks. Can't only be working on one project now can I. My Ravenclaw scarf will probably be done for next winter. But it does match MY NEW COLLEGE. DOMINICAN UNIVERSITY. WHERE I'M GOING. Heh. I think maybe a camera and ipod case should be next. In addition to the socks. Maybe the sweater will come later.